Decorative Plumbing – A Rising Trend in Home Renovations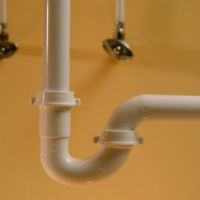 Nowadays, each one of us urges to become fashionable in every aspect of life. We want to depict our unique sense for elegance and beauty in everything. This applies to your home interiors as well. To provide this most unique appearance to your homes you want to utilize the different latest techniques and one of them is the recent foray into decorative plumbing. It's an art and nowadays increasingly, people prefer hiring Plumbers OKC to create this artistic variation of plumbing in order to boost the inner beauty of their houses. With exclusive plumbing fixtures you now can create exceptional interiors which will turn your home into a center of attraction. You must express your love for your home by allowing us to take part in your decorative plumbing endeavors.
So what's decorative plumbing?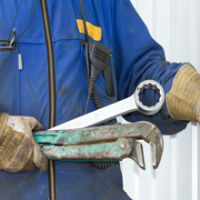 It's a process of having an Oklahoma City plumber install beautiful faucets or fixtures in your home sinks, bathtubs and showers. It has become the most popular as well as raising trends in home renovation and innovation these days. Our professional plumbers Oklahoma City give a desired or modern look to your homes with different artistic concepts. Many companies nowadays offer innovative bathroom fixture designs, beautiful kitchen faucets and gorgeous wash basins to serve the huge demand of such plumbing fixtures. You can also find beautiful designs for bathroom cabinets, spa tubs, bath tubs, sinks, and kitchen faucets.
If you want to opt for such decorative plumbing renovation for your Oklahoma City home then you need to have a good planning. A new construction is always easy to plan however; implementing the same in an existing home can be somewhat tricky. But in the both cases, you can consult our professional and experienced plumbing service for installation of decorative fixtures, their repairs and maintenance. You can verify the license of any of the plumbers OKC with the State of Oklahoma's license verification.
It's a wise to have the home fixtures of your choice in order to get the plumbing done in a perfect manner. There are two important steps that you must follow, firstly select right plumbing professional for installation and secondly select the right store for authentic fixtures and decorative stuff for decorative plumbing. You will locate many stores in your neighborhood offering beautiful and unique decorative fixtures. However you can also checkout some online shops selling tubs, faucets, bathroom cabinets, bath tubs, sinks and related stuff. We advise you to buy from a reliable and reputable online store who deals in branded fixtures only. Branded fixtures and faucets offer great quality and good durability at the same time.
What to do when decorative plumbing needs repairs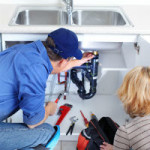 Occasionally, these decorative fixtures WILL need repairs. For instance, the drains can occasionally become clogged. Contacting licensed Plumbers OKC early is a great way to get a problem taken care of before it turns into a catastrophe.