The Importance of Choosing the Right Oklahoma City Plumber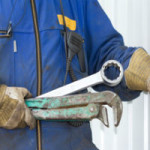 Plumbing and heating can be a confusing topic for many. When you pause to think about all that your indoor plumbing makes possible- dishwashing, showering, cleaning, doing the laundry and more, it becomes pretty obvious just how integral to your day to day life it is. If not handled timely and professionally, minor plumbing issues can become a big headache. Licensed expert plumbers can assist you with all of your plumbing needs.
Oklahoma City Plumbing problems can be very frustrating to repair, even if you know what the problem is and can access it easily. A minor twist here and a turn there with a pliers or wrench can result in thousands of gallons of water gushing out of the fixture. Even the very expensive decorative plumbing you've had installed can suddenly experience major problems. Therefore, it is essential that you can a professional plumber Oklahoma City company that takes care of all your needs. Whether you are looking for a plumber to install, repair or replace a fixture, clear a drain or install a new solar water heater, our expert technicians can look in to everything. They are well trained to handle latest equipment and technology. We provide a complete variety of plumbing services and hot water services, including repair and maintenance services and emergency services.
Our wide range of services include:
Drain cleaning
Have you got an issue with clogged drains? Your kitchen sink sees a lot of grease and food particles go down the drain. At times, the mixture of grease and dirt can get accumulated in the drains under the sink and the plumbing system. This blockage can slow down the drainage of water. If you are having trouble with blocked drains, we have the right solutions. Whatever is the reason of gurgling sounds in your sink, toilet or bathroom, it is important to get it inspected and remedied by a professional. Our plumbers Oklahoma City have the right equipment and knowledge to deal with the problems of blocked drains.
Hot water system installation
Our expert OKC water heater expert team can advise on which heater style best suits your requirements. We can also give you suggestions on the size and brand to look for as per the size of your home.
Our other services include water service repair, leaking tap repair, tap installation, water service repair, water softeners, installing water heaters, toilet installation and repair etc. We also specialize in the installation of decorative plumbing.
Prompt and friendly service
Our prompt and friendly staff differentiates us from other plumbers in the area. The best part is all our services are at cost effective pricing.
We also specialize in 24 hour emergency plumbing service for your house or office. We understand that issues like leaking pipe or clogged drains can be stressful, and can cause inconvenience in handling day to day tasks. Moreover, if timely repair is not done, they can cause harm to the property. Therefore, we provide emergency services to immediately address your plumbing needs. Whatever the time, should you want licensed plumbers Oklahoma City, we are there to serve your requirements.


style="display:inline-block;width:300px;height:250px"
data-ad-client="ca-pub-2846779279540351"
data-ad-slot="9707081027">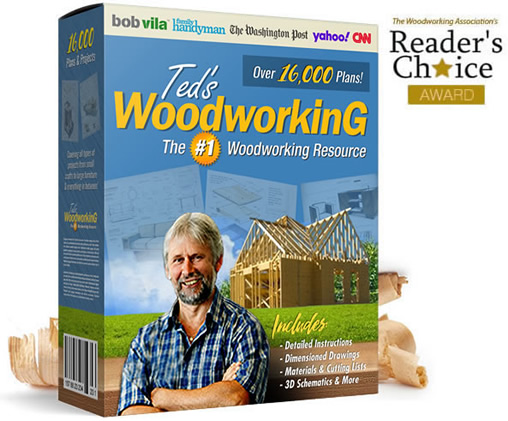 Call professional plumbers OKC anytime and we will be present to mend your leaky faucet, busted pipes, hot water set-up etc. Whatever your need, we have the team of professionals you can trust to react quickly and effectively to your situation.
Dealing With Clogged Drains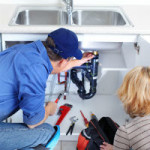 If your toilet is clogged, don't panic! Some quick action can resolve the problem easily. You probably won't have to call any licensed plumbers OKC, either — though at the end of this article, you'll learn about the signs it is time to call in the professionals.
First, however, if you've got a clogged toilet, take action fast to prevent the bowl filling up and overflowing. If it's starting to look like your toilet bowl might overflow, pull off the lid on the toilet tank immediately and manually close the "flapper" valve at the bottom — this is the valve which allows water to flow from the tank into the bowl. In fact, if you're concerned that "one last flush" might trigger a flood if it doesn't clear your clogs, you can take off the tank top before you flush. If the bowl threatens to overflow, just reach in and close the flapper. Your trusted Plumbers OKC can give you additional guidance on this.
Plunging Out Your Toilet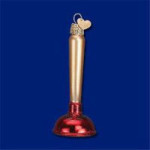 When you go for the toilet plunger, use it right. Stick your plunger into your toilet bowl and adjust it so there's a solid seal around the exit hole. Most people only think about the downward stroke when they plunge a toilet, but it turns out how you pull back up is important too. Give the plunger a few solid up-and-down strokes, then flush your toilet. If the water clears properly from the bowl, congratulations — you successfully unplugged it. On the other hand, if the toilet threatens to overflow, just reach in and close the flapper in order to stop the flush. Give the toilet a few more pumps with the plunger until the clogging is history. If this doesn't get rid of the clog, it may be time to contact your local plumbers Oklahoma City.
Try Hot Water & Dishwashing Detergent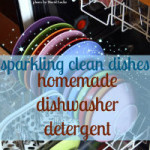 One way to help break up your clog is by adding a few cups of hot water mixed with dishwashing detergent. After pouring your hot water into the toilet, let everything sit a few minutes. The hot water will help break up and soften the stuff that's plugging the line, making plunging a lot more likely to succeed. In fact, hot water can sometimes to the job without a plunger. Sometimes just using hot water can save you the cost of hiring a plumber in Oklahoma City.
Use an Auger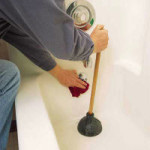 If your plunger doesn't do the job, you need an auger. An auger looks kind of like a cable — you snake it down into the toilet hole and then rotate it to loosen and break up whatever's clogging your toilet. Almost any hardware store will be able to sell you one. If you're not able to find one, try calling some nearby Plumbers OKC.
Using an auger is a little more involved than using a plunger, but it's still easy. To use one, just snake the auger cable down the toilet exit hole. Start cranking away on the end of the auger (the end you're holding) until the auger stops. Now you know you've reached the plug or clog. Cranking on the auger will either break up the stuff plugging the pipe or the auger will hook it's way into the plug. If you get the feeling that you've hooked onto the clog, pull the auger and plug out.
Clean off the business end of the auger, discarding any waste you find there. Now pull out your plunger and give your toilet a few solid strokes to clear any clogging that might be left over, and you should be good to go.
When To Call A Plumber
Sometimes your own effort just isn't quite enough to do the job. If you start to see water backing up in showers or sinks when you flush, call a professional Oklahoma City plumber. Water that backs up in an odd location when a toilet gets flushed means there's a clog in the main line.
Protecting Against Frozen Pipes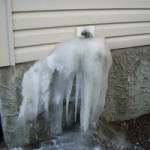 Because the cold weather can really blast our homes, every winter we brace for both plummeting temps and soaring heating expenses. Beyond the higher power costs, cold weather can additionally bring expenses such as paying an Oklahoma City plumber to repair frozen pipes and broken heating elements.
One of the most typical plumbing problems in cold temperature is freezing pipes. Pipes freeze inside a high percentage of homes in areas like Oklahoma in which the temperature dips dramatically. Because this causes serious harm to pipes and home plumbing related systems, it's something that you have to be proactive about coping with. The following are eight simple strategies for insulating your pocketbook against the costs associated with cold weather:
Protect Outside Faucets
Avoid the breakage of exterior pipes by protecting your outdoor faucets. Detach all outside garden hoses and insulate the actual faucet against frigid climate. Additionally insulate any kind of exterior pipes that are exposed. Either wrap the particular faucet as well as pipes together with material or even buy padded foam to further insulate your exterior pipes. Those looking to train as a plumber can find information on our site.
Protect Interior Pipes
Throughout extreme cold, even inside and covered pipes may freeze. As an avoidance, turn on an inside faucet and let it drip during the coldest winter cold snaps. The running water could keep the water flowing and stop the pipes from freezing in most cases.
Protect Pipes within Utility Spaces
Homeowners often forget to protect pipes in utility spaces like the attic or basement; nevertheless, these are also vulnerable to freezing in an extremely cold climate. Protect these spaces from drafts whenever possible and remember to insulate the actual pipes in these areas too.
Spread Showers Throughout your day
It is generally a good idea to wait about 15-20 minutes between showers are to keep hot water and correct water pressure. You may also wish to turn up the hot water heater during the cold season too; to prevent burns, keep the water below 125F.
Prevent Clogged Drains
One staple from the holidays is prodigious cooking food and fatty foods. The drains and pipes of your house can take a beating during this period and the cold climate solidifies the fats, producing a higher incidence of blocked drains.
Steer clear of issues associated with drain problems by staying away from putting grease, oil, and hard to break down foods down the drain or with the garbage disposal. As the preventative measure, treat your drains once per week with an eco-friendly drain cleaner comprised of 1 C sodium, and 1 C cooking soda. Chase the mixture with 2 glasses of boiling water.
Run water
At least once per week, remember to run water from each valve of your house at regular intervals through the entire winter season. In so doing, you will prevent the pipes from becoming too cold, which can cause serious harm to your pipes.
Holiday cooking food
Winter means the holiday season is upon us, which comes with lots of cooking. However, it's imperative that the cook of the home is extremely careful to prevent pouring oils down the drain simply because these can clog up once the plumbing is colder.
Support Your Heating Unit
The saying "an ounce of prevention may be worth a pound of cure" is very true regarding your furnace or heating system unit. At the start of the fall season, have professional plumbers OKC support your furnace to make sure it is in top operating situation. The last thing you would like is for your heater to break down during of a blizzard.
How We Can Help With Low Water Pressure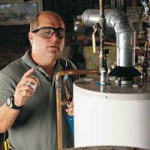 Basically the high pressure shower fittings will add a design which is water saving since at greater water pressures more water comes from your shower-head constantly. Thunderhead products for example have excellent spray function that I'll go into detail shortly.
Why high water pressures could be good for your entire body
OK, I went in to this on another article about this website but the key reason you want high water pressures is it gives the incredible feel of a wonderful massage. A massage in the comfort of your own Oklahoma City home! This is an especially desirable function should you often do plenty of physical activity throughout your day. Examples would be hitting the gym or a career which requires physical labor. Your body's muscles are usually relaxed; once they are put under those highly pressurized intervals you'll be shocked at the incredible results you'll feel. We have years of experience in dealing with low water pressure.
Once our plumbers OKC check out your plumbing, we'll be able to not only find out why your water pressure is so low: we'll also be able to correct the problem quickly and at a reasonable price.
Professional Solutions For Dealing With Water Pressure That Is Low
Give us a call to have one of our licensed Oklahoma City plumbers deal with this problematic water pressure issue.
One common and affordable solution is installing a "booster" that dramatically increases water pressure. These boosters are basically water pumps which integrates flawlessly with your home's current water supply to greatly enhance water pressure. Our professional plumbers Oklahoma City can assist you with making the choice that best suits your family's needs.
We may also assist you in discovering some more serious reasons for low water pressure difficulties in your Oklahoma County home. If one of our plumbers OKC finds only a single pipe that is actually leaking, it will affect the water pressure within your house significantly (and raise your own utility bill). TIP: try shutting off the water supply both inside and outside your house, and then check your own water meter. Check that water meter once more several hours later, and then determine when the water usage has elevated. If so, you probably have a leak that should be found and repaired.
Typically, a low water pressure problem won't have to do with the shower-head you bought. The issue may be the overall water pressure in your OKC home is extremely reduced. Sometimes these levels are usually so low that you can't compensate for this by purchasing the latest in high water pressure technology. Give our Oklahoma City plumbing company a call when you've had enough of low water pressure.
Buying A New Water Heater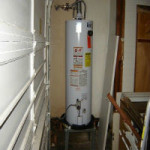 According to some recent studies, it has been revealed that water minerals with steel can corrode water heater tanks. Therefore, don't be shocked when your beautiful water heater starts to leak!
On the other hand, modern heaters are beneficial since they are incredibly energy efficient when compared to older models. The manufacturers of these next-generation water heaters normally inject foam insulation between the tank and its outer shell. This results in high retention of heat. In addition, new glass liners make the tank much less prone to corrosion than older water heaters.
The price of purchasing and installing a new conventional storage tank ranges from $600 to $1,600. This is a high efficiency model which meets the energy star standard and it can save up to 25% of your energy cost. We all know how important our water heaters are, especially during those frigid Oklahoma winters! You can also save a lot of money if you buy tank-less, solar water and heat pumps. Nevertheless, it qualifies for federal tax credits. The period of expiration of some of the credits is at the end of 2011 while others go up to 2016. The initial cost of the more energy efficient tank-less water heaters can be up to 3 times higher for purchase and to have local plumbers OKC come to install it. Hence, you need to carefully consider the payback over the long-term.