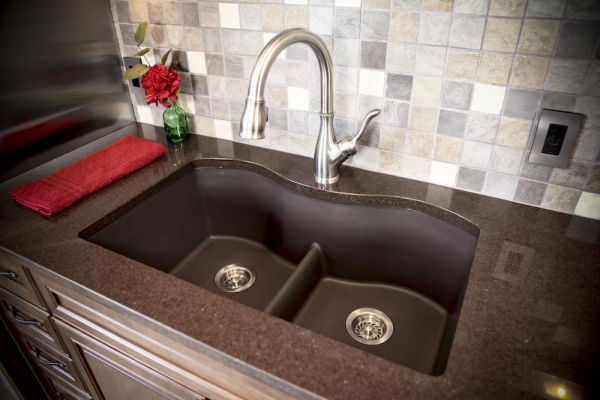 If you have purchased a new kitchen sink and require it to be professionally installed, call the experts at OKC Plumbing who will respond to your call immediately. Or, if your sink is leaking or the splash back is peeling and water is dripping into your kitchen cupboard, these problems also require the help of our plumbing business.
Our sink installation and repair services
All the installation teams at OKC Plumbing are exceptionally well trained and highly skilled and they will ensure that your sink is repaired professionally and speedily. Should you require a new sink to be installed we will also carry out the installation in a neat and professional manner. We pride ourselves on our work and will ensure that your kitchen area is left clean, neat and tidy when the repair or installation is complete. Our service and installation vehicles are well stocked and we will usually be in a position to carry out the repair or installation immediately.
Repairs to sinks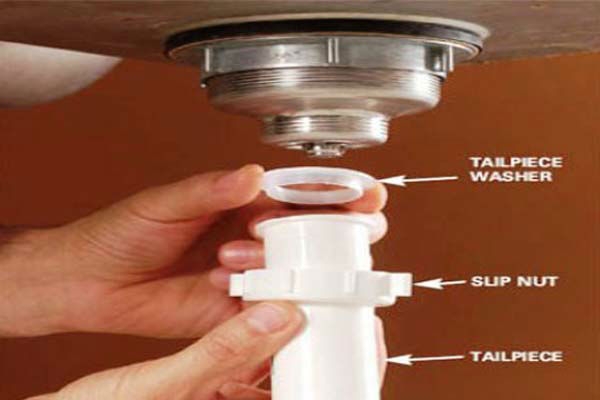 If your sink is leaking the piping may need replacement. Perhaps it is the drain from your sink that is blocked and needs to be cleaned out. All these problems can be solved and repaired with minimal fuss or mess. If a sink is leaking it could lead to water damage to your kitchen cabinets which will only escalate the problem and ultimately cost you in the long run. To avoid these circumstances it is advisable to call in a professional Oklahoma City plumber who can deal with the repair immediately and avoid additional problems. If the kitchen sink drain is blocked it could lead to foul odors and this would be unpleasant in your kitchen. So call OKC Plumbing immediately and resolve the problem today.
Installation of new sinks

Should you live in the Oklahoma City area and you have purchased a new sink and require it to be installed, we're the ones to call. We have the experience and expertise to remove the old sink if there is one and install the new one expertly and professionally. We pride ourselves on our customer service and will ensure that you are a very satisfied customer when your new kitchen sink has been installed.
If you require repairs to your existing kitchen sink or the installation of a new sink then don't settle for second best. Call OKC Plumbing for the most competitive pricing in town and have the peace of mind knowing that you are in eminently professional hands.


style="display:inline-block;width:300px;height:600px"
data-ad-client="ca-pub-2846779279540351"
data-ad-slot="6246767028">