Finding a reliable Oklahoma City Plumber can be a daunting task. Thankfully there are tried and tested guidelines that can get you headed in the right direction.
By broad definition a plumber is an individual trained in the art of fixing drainage systems, sewage and other water related issues. As simple and straightforward as it may sound, the job is actually quite complex in nature. That's why it is important to have an expert on your payroll to get you through this tough issues as poorly done work may come back to haunt you. Here are a couple of guidelines to adhere to when looking for a goodOKC plumber:
Get Referrals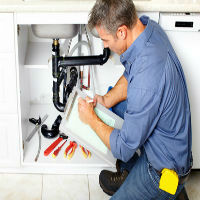 The best place to start looking for someone new is to find out from others who have needed such plumbers OKC services before. Remember, plumbers are strangers you have to allow into the privacy and sanctity that is your home. It is important that it is someone you can at least trust to a certain level. There are many times unscrupulous individuals have masqueraded as legitimate plumbers only to end up helping themselves to precious items in your house. Ask for referrals from relatives and close friends and find out about their experiences first.
Use Google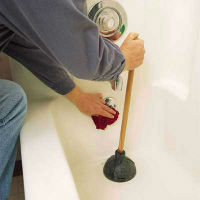 In the unfortunate case that you are unable to get a recommendation from those close to you, don't fret as there are other ways to get tones on information regarding the subject. Google is your friend therefore hop on that computer and start searching away for reliable plumbers OKC in your area. Here you will undoubtedly find a workable list of licensed Oklahoma City plumbers that fit your needs. That's not all, you can get other vital useful information such as testimonials from previous clients all made public. Another big plus is the background information on the on sensitive topics as lawsuits and complaints that have been filed against them. This way you will have a lot relatively fair assessment of who exactly you are dealing with.
Ask Construction Companies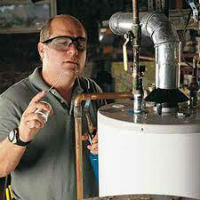 Its common practice in the construction business for companies to subcontract their Electrical and plumbing works to outside companies as these tasks normally do not interfere with the building and construction process. If you have dealt with or know some good building and construction companies in your area, feel free to ring them ask and inquire from them about hiring a qualified plumber in Oklahoma City, as they are best placed to advice you accordingly.
Yellow Pages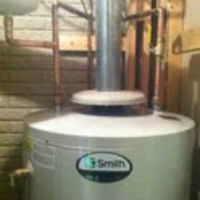 Yes even during this internet technology age, the yellow pages are still quite useful when looking up information on businesses. The drawback is that information is available in much fewer characters than tweets therefore try to call up at least two or three plumbers OKC for insurance. This will also come in handy when trying to compare prices. Finally you can check their track record by inquiring from various government agencies. This is a relatively reliable way to find a plumber who can handle your clogged drains.
It's important to be methodical and thorough in your research when looking for a professional expert to come help you deal with issues in your Oklahoma City home. In the long run this will keep you out of harm's way as well as save you a lot of time and money.